Download your data in style with Pocket Cables !
These fabulous new sheik ultra-slim download cables are now available for most Ethernet devices.
Our customers LOVE them !
Colorful,  Lightweight,  Quicker,  Smaller,  Durable,  Personalized,  Repairable & Cost Effective !
Less Expensive
$8   RJ45 to RJ45, 5′ length
$200  RJ45 to Autosport, 5′ length
$150  RJ45 to Autosport (customer provides donor cable with Autosport)
$320  dual RJ45 to Autosport, Porsche GT3R Bosh ECU + Cosworth
$390  RJ45 to Autosport, 10′-20′ industrial thick cable
10 different
C
O
L
O
R
S
Colors make each cable easy to identify within your bag of black cables
Black, Blue, Gray, Green, Orange, Pink, Red, Violet, Yellow, or White
All colors are available in 5′ / 1.5m length. Black only is available in 3′, 7′ or 10′ lengths
With or without locking ring
Allows for quick connection and dis-connection by removing the lock ring. Most Autosport connections are solid enough to not require a locking ring. Also much safer when you need to pull out quickly!
Custom Labels
Put your name or team's name on it.  9 characters each line, 2 lines max.  black on white, black on yellow, or white on clear.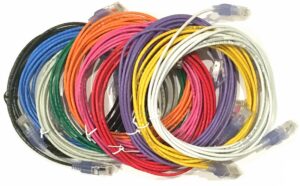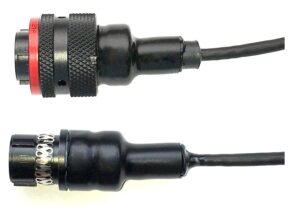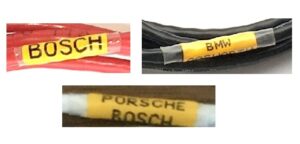 Don't see the options or car you need?
Email us your details and we'll get back to you.