MoTeC solutions for any Porsche race car
Porsche 991 Cup race car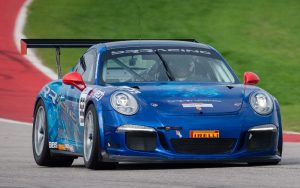 Would you rather use Motec instead of Cosworth? Well now you can!  This installation of a MoTeC L120 non-display logger into the Porsche 991 GT3 Cup race car provides Motec data files with a large list of channels available over the CAN bus and logged directly into the Motec.  Download and use the Motec i2 analysis software with your data to coach the driver and analyze the performance of your 991 Cup car.
Optional Lap Trigger – With this option you will never need to setup a trackside beacon again. It allows the GPS based lap timing of the Motec logger to trigger the lap beacon input on the Cosworth dash to display lap times for the driver. The Motec logger can store all of the GPS locations for all of your tracks in its memory so you won't have to update and change tracks each place you go.  Just drive.
Optional SLM Lights – When accelerating this multi-colored fully programmable 8 light array is used for shifting, when decelerating it acts as a 3 stage brake lockup warning light. 1st stage = ideal braking pressure; 2nd stage = warning possible lockup too much pressure; 3rd stage = lockup potential alarm. The light module can be mounted on top of the dashboard so it's in the peripheral view of the driver instead of the factory lights under the steering wheel.
Optional Camera Control – Use the new Motec V2, HD video camera for perfectly synced video with your data. Also available is an adapter for the AIM SmaryCAM recorders, or an adapter to control a Replay camera.
Channels Available for Logging:
Air Temp Inlet
Ambient Pressure
Bat Volts ECU
Brake Pres Front
Brake Pres Rear
Clutch Pressure
Coolant Pres
Crankcase Pres
Engine RPM
Engine Torque
Fuel Level
Fuel Pres
Fuel Used Large
Fuel Used per Lap
G Force Lat Cosworth
G Force Long Cosworth
Gear
Gear Cut Status
Gear Pos volts 1
Gear Pos volts 2
Gear Shift Compressor Volts
Gear Shift System Pres
Gearbox Temperature
Lambda 1
Lambda 2
La 1 Ctrl Out
La 2 Ctrl Out
Oil Pres
Oil Temp
Steering Wheel Angle
Throttle Pedal
Throttle Pos ATH
Vehicle Speed
Water Temp
Wheel Slip
Wheel Speed FL
Wheel Speed FR
Wheel Speed RL
Wheel Speed RR
Yaw Rate
Other Channels from the Motec:
Alarm Pre Lock Front
Alarm Pre Lock Rear
Alarm Lockup Front
Alarm Lockup Rear
Alarm Flatspot Front
Alarm Flatspot Rear
Battery Volts Dash
G Force Lat
G Force Long
G Force Vert
GPS Altitude
GPS Date
GPS HDOP
GPS Heading
GPS Latitude
GPS Longitude
GPS Quality
GPS Sats Used
GPS Speed
GPS Time
Lap Distance
Lap Number
Lap Time
Laps Weekend
Trip Distance
Warning Light
Wheel Slip Percent
Porsche Cayman GT4 Clubsport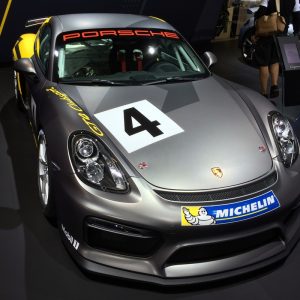 Complete installation kits available for installing the MoTeC C125 display logger into the Porsche Cayman GT4 Clubsport. This kit mounts the dash above the center console leaving the instrument cluster visible. Kit includes:
MoTeC C125 dash logger
Custom wiring harness
Custom mounting kit
2 display control buttons
GPS, option high accuracy available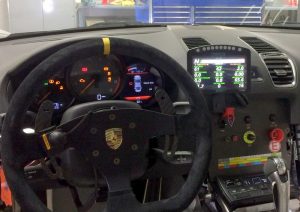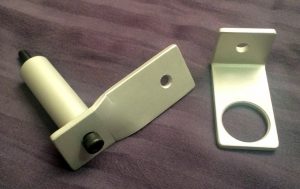 Kit includes both the main display mount and a download port mount.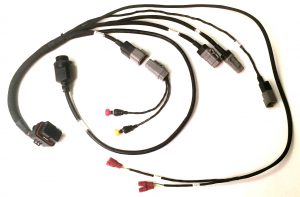 Custom designed and built wiring harness to fit the GT4 exactly. Includes 2 high quality display buttons to be mounted on the center console.
Porsche 997 Cup race car
The Porsche 997 Cup race car comes with a MoTeC ADL2 dash logger from the factory. There are a number of upgrades you can do to any model year of 997 Cup, such as:
add GPS – this upgrade will allow for lap timing via GPS, therefore never again needing to put out an infrared beacon trackside. If you opt for the high accuracy GPS then actual drive line analysis is possible with almost no drift.
add SLM – install a multi-colored light module for shift lights, brake lockup lights & warning lights. Mount above the dash so it's in your peripheral view.
Porsche 996 Cup race car
The Porsche 996 Cup race car did not come with a MoTeC dash from the factory. However there was a factory upgrade to install a MoTeC non display logger on the floor of the passenger foot well area. It is possible to add a display logger if you'd like.
OPTION - Shift Light Module

This kit installs an external shift light module on top of the dash board within the peripheral vision of the driver. Not only does it display shift lights, it can also be used for brake pressure amounts, brake lockup and warning lights.
OPTION - MoTeC or AIM camera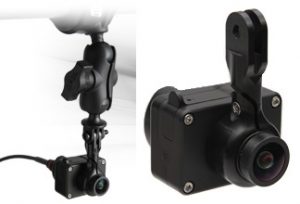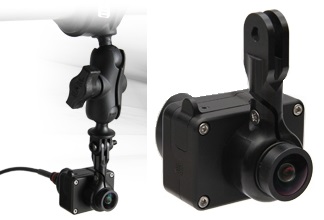 Motec's new V2 camera is an updated HD mini camera. This all in one device is the smallest motorsport camera offering CAN communications for real time gauge display and automatic data syncing in i2.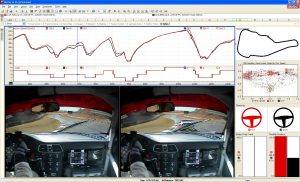 Another option is the AIM SmartyCAM-HD2 installation. Typically one camera mounted in the center of the car, about driver's eye used to capture outside and hand motions. May upgrade to include two camera, one mounted out the rear of the car well.
You can also add the MoTeC VSM ( video sync module ) which installs a coded beep to automatically find and synchronize the video into MoTeC's i2 Pro data analysis program.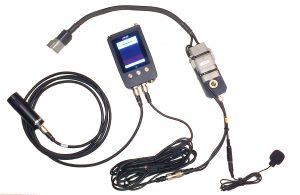 OPTION - High Accurate GPS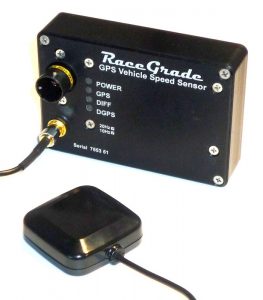 This upgrade allows for accurate driver line analysis using a special GPS receiver capable of ignoring multi-path signals, increasing its location accuracy. As used by the Allen Berg Racing School to map out an accurate driving line.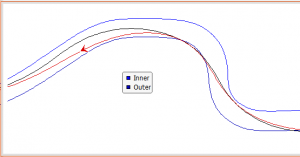 OPTION- Wireless Download
Allow for wireless downloads and connection to the MoTeC dash logger. Kit includes a wireless router & required wiring harness.