AIM SmartyCAM2
Video Camera Integration for Motorsports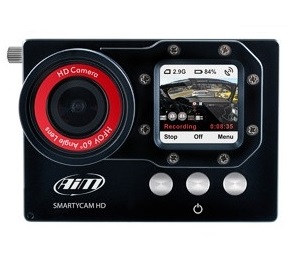 SmartyCAM HD
AIM SmartyCAM2 HD $999
Mounting Bracket $49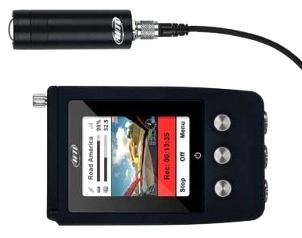 SmartyCAM2 HD GP
AIM SmartyCAM2 HD GP $1099
Mounting Bracket $68
The AIM SmartyCAM HD is available as a stand alone recorder, or may through numerous options be integrated with your data logger. It is available in two styles, fully integrated one piece camera & recorder or a separate lipstick camera and recorder. The advantages of the integrated version is less connections and cables for easy transfer between different vehicles. The advantages of separate model is the ability to locate the recorder to a more friendly location inside the car for removing the SD memory card. Unit records to a SD memory card, included is a basic 4GB card. Unit can be configured to record based on G force, or based on speed coming from the external GPS or CAN connection through the ECU Bridge.
Settings are user friendly available through the on screen menu. Basic controls are select-able for for audio level, picture exposure settings and start/stop parameters. The live viewing screen is great for aiming purposes.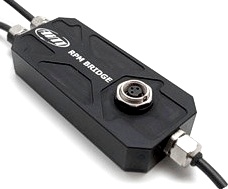 Optional ECU Bridge
ECU Bridge $210
Required for live gauges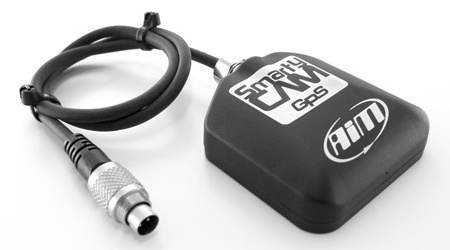 Optional GPS
GPS module $149
Required for display of lap times
Required for display of track map
The ECU Bridge is a CAN adapter that allows for connection to many vehicle types and provides basic channels such as Speed, RPM, Brake, Throttle, etc. The gauge designer software allows for a number of predefined gauge styles and lets you move them anywhere on the screen. The ECU Bridge is required for display of live data. Note steering is not available in the gauge display.
If you wish to display lap time and the track map, then the optional GPS Module must also be purchased.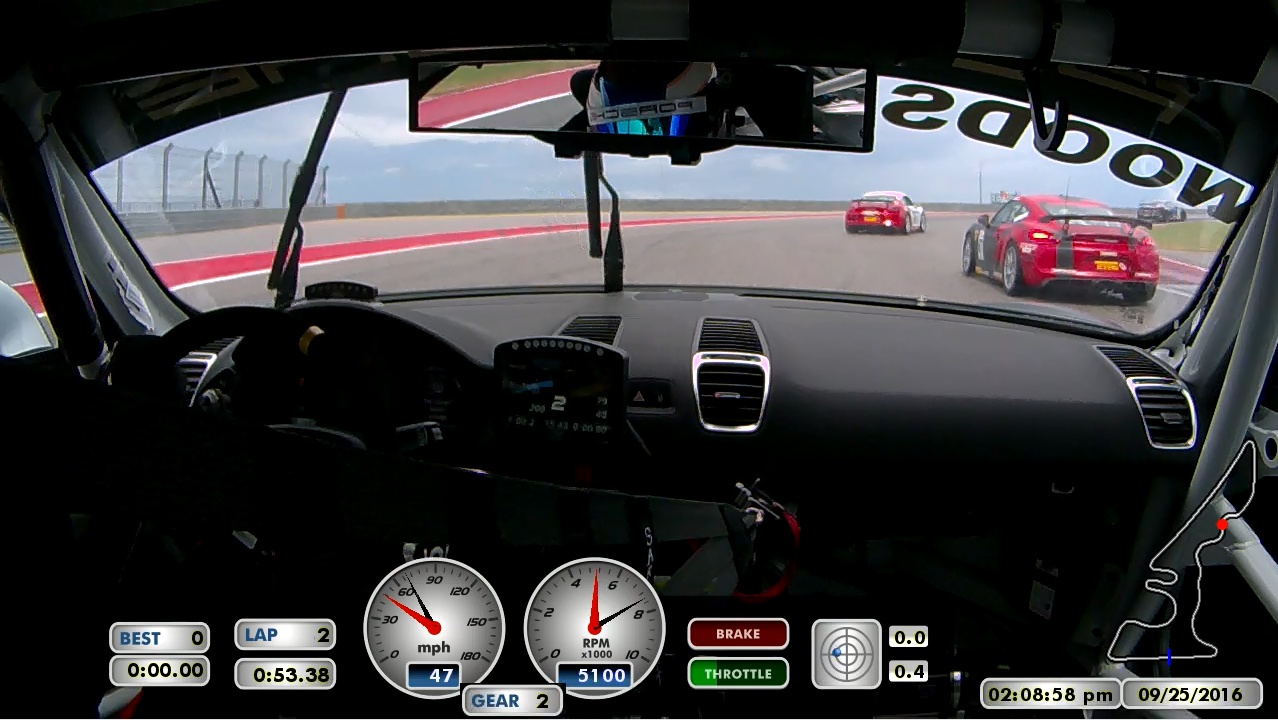 This module allows the AIM camera to receive data from the Motec logger. Simply set the Motec to transmit via CAN the VCS template and set the AIM ECU bridge to receive the VCS template. This allows for live display of data gauges onto the video for a nice eye candy touch, even if you aren't going to sync the video into the data.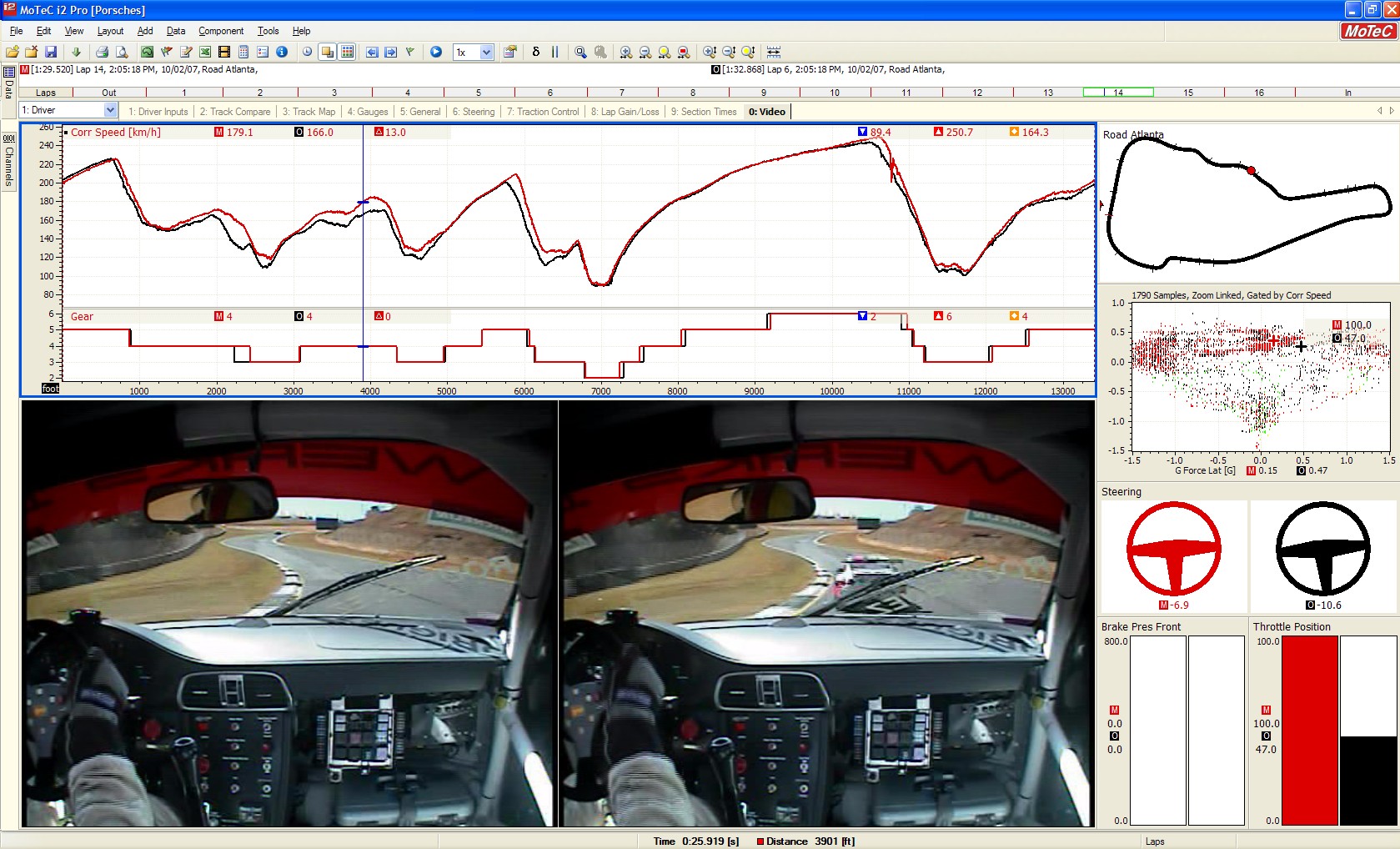 Manual Sync
Manually syncing the video requires i2 Pro, so this option must be enabled in the Motec logger. I would highly recommend the ECU Bridge to control start/stop recording and displaying live data makes manually syncing video much easier and quicker.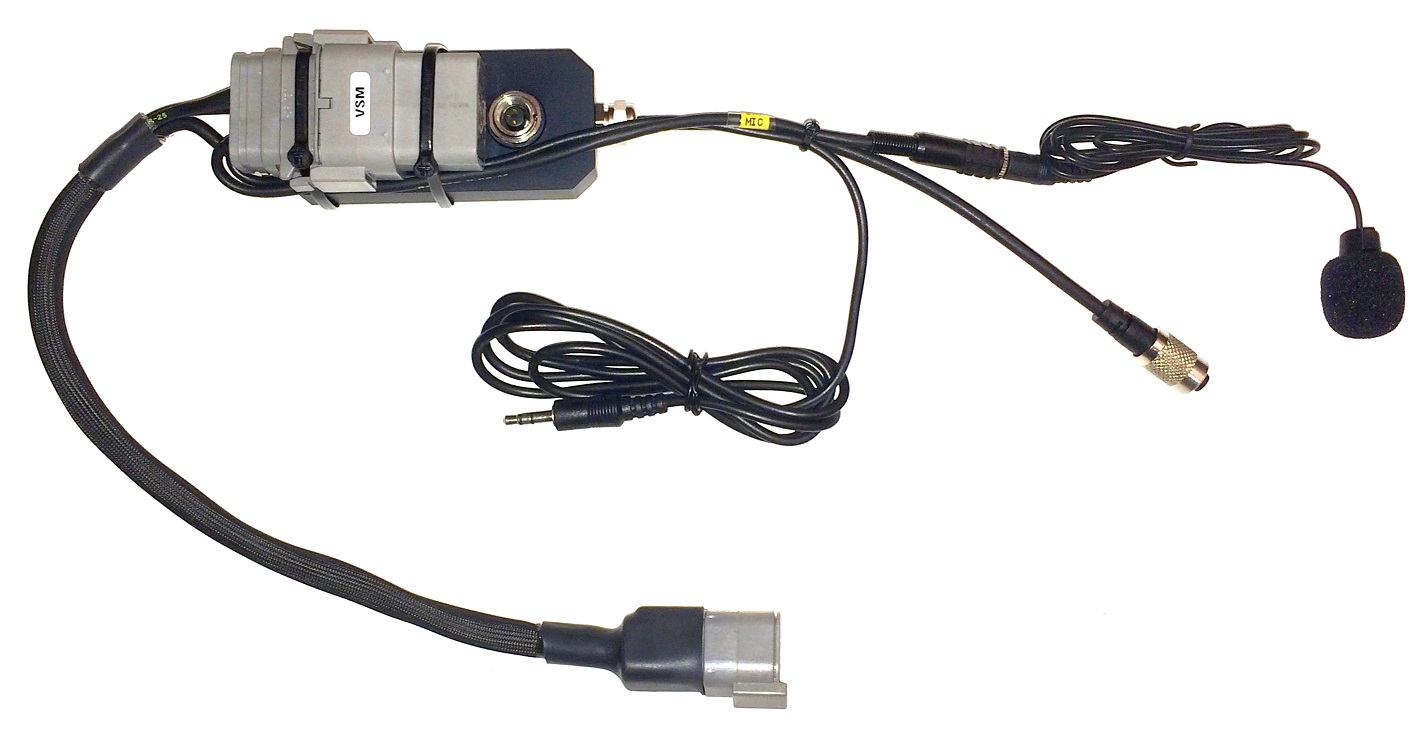 The VSM is shown above mounted on the ECU Bridge with an external microphone also connected. The Motec VSM requires an auxiliary output on the logger, so I/O (inputs & outputs) must be enabled. It also requires i2 Pro.
Note depending on your laptop video codecs, it may be required to convert the video to mjpeg .AVI file type.